Get inspired by our menus designed for any time of the day
To step into the Angelina Tearoom is to step from New York to Paris and the Belle Époque: whether it's for coffee and viennoiseries in the morning, brunch a little later, French
brasserie classics and pastries at lunchtime, or afternoon tea and sweet treats, our iconic Bryant Park Location is like no other in New York.

You can eat in or take away a little bit of Paris with you.
It's breakfast time!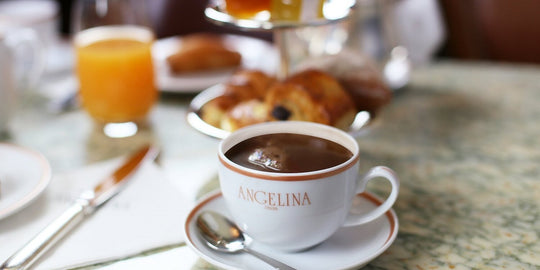 Breakfast or Brunch like a Parisian: our breakfastsinclude eggs your way, juices, seasonal fruits and warmviennoiseries along with tea, coffee and our famed hotchocolate. For brunch, our highlights include EggsBenedict or the Angelina Croissant filled with scrambledeggs and cheese, ham, or smoked salmon, along withcrunchy granola or a chestnut crepe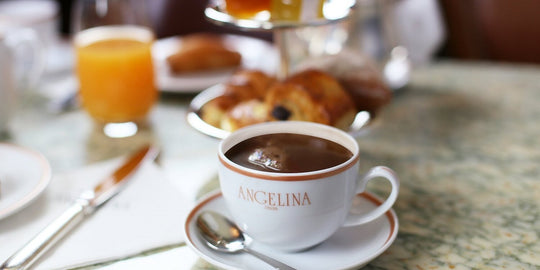 Savory delights for lunch, earlydinner & everything in between
Our French brasserie classics are available throughoutthe day: Niçoise salad, Croque-Monsieur, onion soup, orthe Angelina Croissant filled with scrambled eggs andcheese, ham, or smoked salmon. We also serve light andmodern seasonal dishes, including gluten-free andvegetarian options, from seasonal vegetable soup to avegan quinoa salad.
Tea time like no other
For over 120 years, Angelina has delighted the Parisian society with afternoon teas composed of sweet treats and pastry creations. Our signature pastry, the Mont-Blanc,is just one of our French classics, along with delicious seasonal creations. The perfect partners to our pastries are our Angelina teas, our world famous hot chocolate,or hot or iced coffee.
Follow us
on Instagram