Angelina Story
In 1903, the confectioner Antoine Rumpelmayer founded Angelina, which he named after his daughter-in-law. For over a century, the tearoom has built a reputation as a place of sophistication and indulgence. As soon as it opened, Angelina became the place to be among the Parisian aristocracy. Proust and Coco Chanel rubbed shoulders with the biggest names in fashion in Angelina's salons. 
The interior, designed by the famous Belle Epoque architect Edouard-Jean Niermans, combines elegance, charm, and refinement to create a sense of romanticism and poetry. Angelina is a tranquil and exquisite space, somewhere between serenity and indulgence.
Old-fashioned Hot Chocolate
The famous signature hot chocolate is composed of three carefully selected kinds of African cocoa from Niger, Ghana, and Côte d'Ivoire. The secret recipe for this chocolate mix is specially put together for Angelina. The combination of these different types of chocolate from different lands lends Angelina's hot chocolate its exceptional taste and distinctive character.
Mont-Blanc
This iconic pastry combines meringue, light whipped cream, and chestnut paste vermicelli to delight even the keenest of palates. The Mont-Blanc's unique, unrivaled recipe has made it Angelina's famous trademark pastry since 1903.
Angelina Delicatessen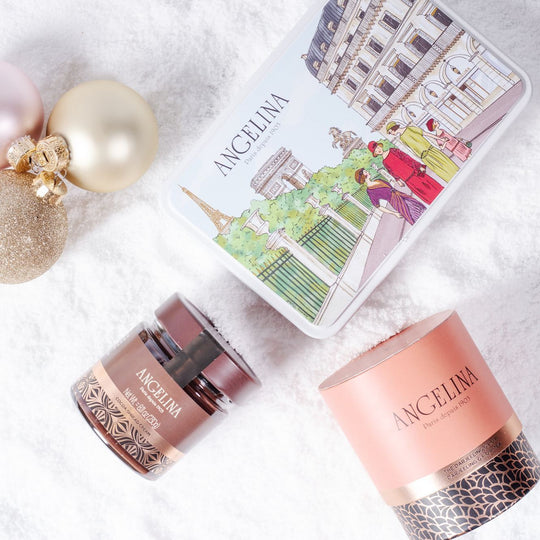 The Angelina delicatessen range is available in our Bryant Park flagship as well as in other high-end food stores, offering the opportunity to bring back home the Angelina delicacies. Among these sweet treats are the bottle containing the original recipe of Angelina's Hot Chocolate and the smooth, sweet, and tasty Angelina Chestnut Cream. The Angelina delights also feature eight varieties of teas including the "Mélange Angelina", confectioneries, spreads, caramels, and jams.